November 2021
---
Watercolour Workshop with Naturalist Sanath Herath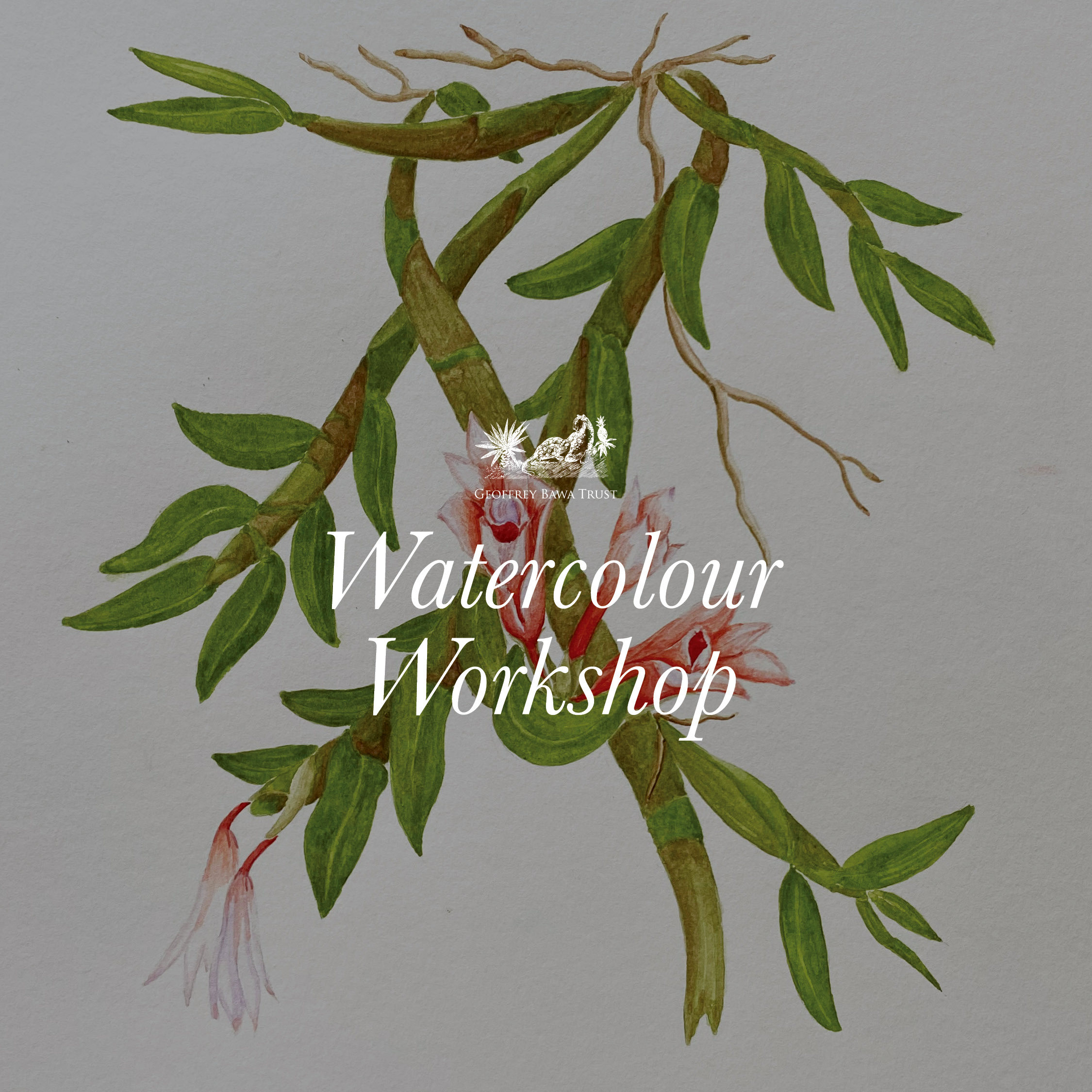 13 + 14 November 2021
2:30–5:30 p.m. on each day
De Saram House, Ward Place, Colombo 07
LKR 4000 per participant
Limited spaces available, please email programmes@gbtrust.net to register.


Sanath Herath recently graduated from the University of Moratuwa as a Landscape Architect, a discipline which involves the planning, design, management, and nurturing of the built and natural environments. He is a self-taught artist who lives and works in Kandy.
Given his interest in biology and the natural environment, he has been working as a freelance botanical and zoological illustrator for the past 6 years. His most recent project was for the 'Dendrobium House', where he completed a set of natural history drawings of dendrobium orchids, endemic birds, creepers and trees, among others.
On Day 1, participants will learn basic watercolour techniques and incorporate those methods into a drawing of their choice on Day 2.
© 2020 Geoffrey Bawa Trust. All rights reserved. You may not reproduce, distribute, display or create derivative works of any of the text, images or other content appearing on this website, nor may you use any of the trademarks, without written permission from the Geoffrey Bawa Trust.