February 2021
---
Open Sundays Programme for February


View
The Gift
installation series at Lunuganga through our Open Sundays programme. Each month, on these dates you can visit the garden for free and view the five installations by Kengo Kuma, Lee Mingwei, Dominic Sansoni, Dayanita Singh and Chandragupta Thenuwara.
Lock in the following dates to view the works of art and to take a stroll through the beautiful Lunuganga Garden.
Guided tours by the curatorial team will be available at 11.30 a.m. and 2.30 p.m. on each day.21 February

Register here:
http://bit.ly/opensundays
De Saram house tours

Stay tuned for more tours of the de Saram house with the curator of the Geoffrey Bawa Trust, Shayari de Silva .
Please email
programmes@gbtrust.net
to get updates on the latest tour dates.
Learn Gold Leafing with Shaanea Mendis D'Silva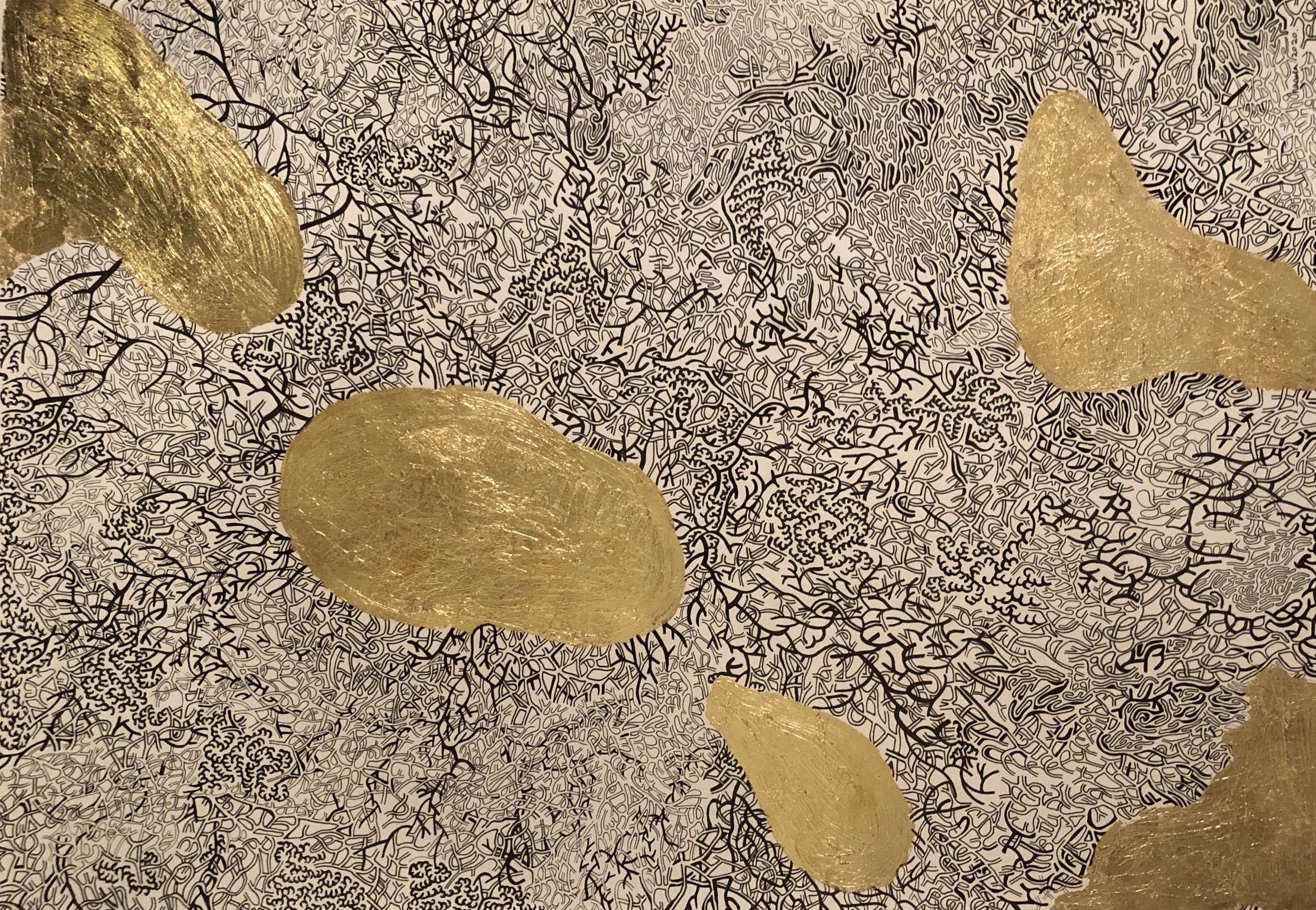 Many works in the Geoffrey Bawa collection include Gold Leaf elements; it was a technique favoured by Donald Friend and subsequently used extensively by artists Laki Senanayake and Ismeth Raheem, among others.
Discover the textural possibilities, through experimentation of leafing surfaces, with artist Shaanea Mendis D'Silva. In this workshop, Shaanea will demonstrate the basic gold leafing process, and work side by side with workshop participants to apply gold leaf on an object of their choice.
13 + 14 February 2021
| 2:30–5:30 pm
At the de Saram House on Ward Place, Colombo 07
LKR 6,500 (includes imitation gold leafing kit per participant and refreshments).
Limited spaces available, please email
programmes@gbtrust.net
to register.
Shaanea Mendis D'Silva is a Sri Lankan born Visual Artist, with a BA (Hons) degree from The Lasalle College of The Arts , Singapore (2007). She has held 5 solo exhibitions to date at the Bombay Art Society (Mumbai), Barefoot Gallery (Colombo ) & The Lionel Wendt and Harold Pieris' Galleries (Colombo), and group exhibited in Singapore, India and Sri Lanka.
© 2020 Geoffrey Bawa Trust. All rights reserved. You may not reproduce, distribute, display or create derivative works of any of the text, images or other content appearing on this website, nor may you use any of the trademarks, without written permission from the Geoffrey Bawa Trust.