'Next-door Café' Chair, 1960s

Painted timber and leather
33.7 x 20.2 x 18.3 inches
USD 1000
Made to order
For inquiries, email
shop@gbtrust.net
The Next-Door Café was a curious venture by Geoffrey Bawa and his partner at Edwards, Reid,and Begg, Dr. K. Poologasundram, where a secret door through the office led to a restaurant in an old colonial house. The café was infused with the sensibilities of Europe in the 1960s, and the lighting and furniture was designed in-house. While the political circumstances did not allowing any imports, ideas were still moving freely – this chair, which is in fact a prototype of the chair that ended up in the café, perhaps shows the influence of the Roorkhee Chair, a popular British Campaign Chair that was adapted by Kaare Klint as the Safari Chair in 1933.
The lead time for each chair order is a minimum of six weeks. Based on the order if the production time changes we will contact you.

Full payment for the design/s and shipping is required to initiate production.

Customers are responsible for arrangement of shipping (via our shipping partner) from the Geoffrey Bawa Trust, Sri Lanka to destination of choice. Orders are subject to import fees based on country of destination.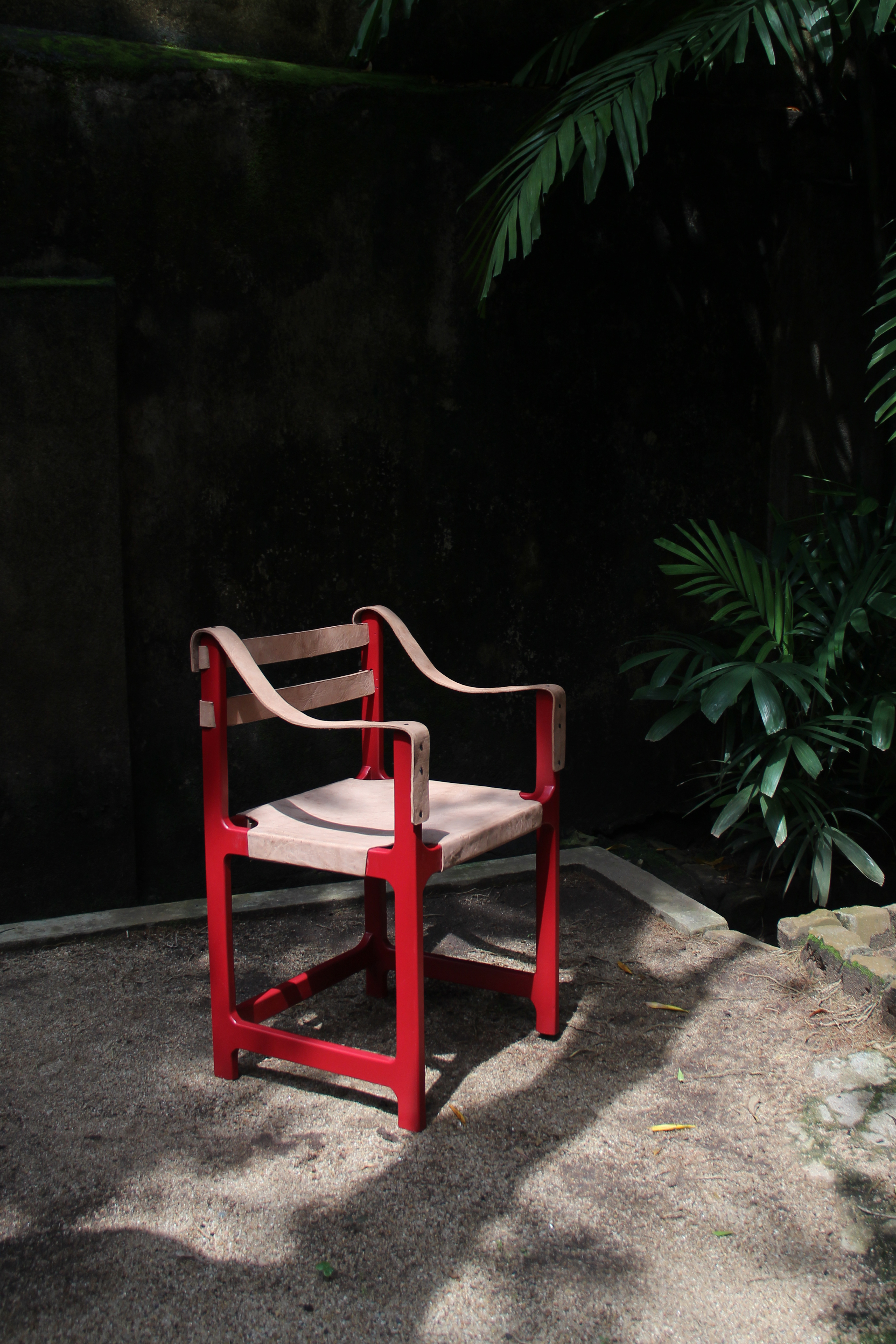 ︎︎︎ Back to Geoffrey Bawa Collection
© 2020 Geoffrey Bawa Trust. All rights reserved. You may not reproduce, distribute, display or create derivative works of any of the text, images or other content appearing on this website, nor may you use any of the trademarks, without written permission from the Geoffrey Bawa Trust.