Shop
---
Postcards | LKR 150 per print

A5 double-sided print (5.8 x 8.3 inches | 148 x 210 mm)
Printed on 250gsm, uncoated, FSC certified paper.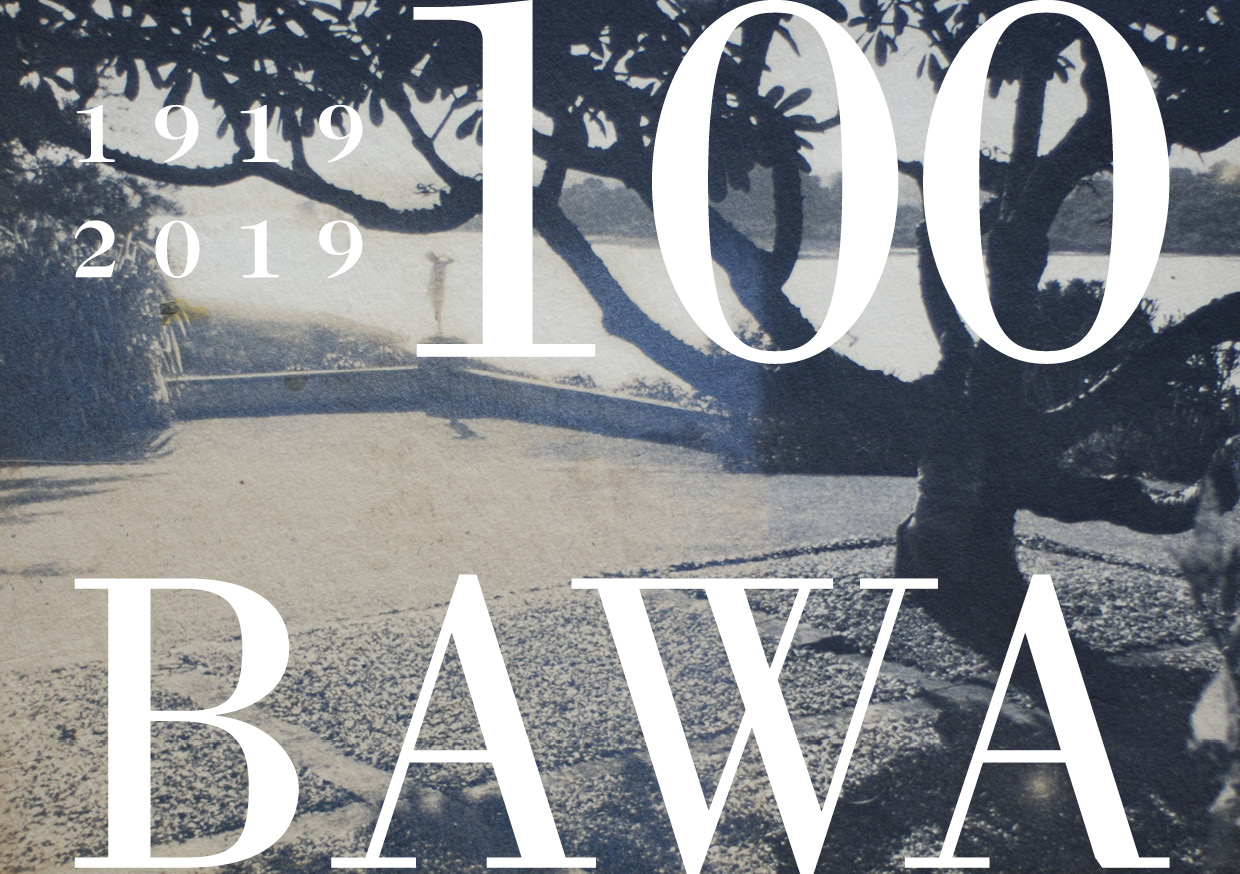 ---
Posters | LKR 1500 per print

A3 single-sided print (11.69 x 16.53 inches | 297 x 420mm)
Printed on 250gsm, uncoated, FSC certified paper. Produced from 100% recycled fibre.

---
Tote Bag | LKR 2000 per bag

Screen printed 15 x 15 inch cotton bag. Produced by Booteek in collaboration with Chitra Lane School for Special Needs Children.
---
Bawa Chairs | LKR 20,000 per folio
Limited Edition of 100 – 8 screen prints of measured drawings of chairs in the Geoffrey Bawa Collection encased in a Barefoot handloom hardcover sleeve with a laser printed wooden cover.

How to Order
Fill this
Google Form
with the quantities and items you would like to purchase and we will get back to you.
OR
You can write to
shop@gbtrust.net
to place your order.
All proceeds from the purchase of a Bawa 100 item support the education and preservation mission of the Geoffrey Bawa Trust.
The Geoffrey Bawa Trust is a non-profit organization.

All sales are final. The Geoffrey Bawa Trust reserves the right
to restrict or cancel orders. All objects are copyright to the
Lunuganga Trust.

© 2020 Geoffrey Bawa Trust. All rights reserved. You may not reproduce, distribute, display or create derivative works of any of the text, images or other content appearing on this website, nor may you use any of the trademarks, without written permission from the Geoffrey Bawa Trust.